RESERVED AREA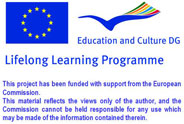 Database of Document
Homepage > Documents > Reviews of Pubblication
TITLE OF PRODUCT
:
Rivers of Blood speech. Original speech 1968 of Enoch Powell
NAME OF AUTHOR(S)
:
Enoch Powell
PLACE AND DATE OG PUBBLICATION
:
Original speech 1968
LANGUAGE/S OF PRODUCT
:
English
DESCRIPTION OF CONTENTS
:
Enoch Powell's so-called 'Rivers of Blood' speech was delivered to a Conservative Association meeting in Birmingham on 20 April 1968. This link to the original text of the full speech (given below) also offers an MP3 version read by actor John Sessions and a Factcheck on the speech.

The speech outlined Powell's and many others' fears about the numbers of 'coloured' immigrants coming into Britain and their perceived potential to adversely affect the status quo of British society.

COMMENTS ON THIS DOCUMENT
:
The Factcheck indicates that Powell may have underestimated future numbers of immigrants, but also that there may be some question over the sources he used and therefore the accuracy of some his other claims about anti-social behaviour attributed to incomers.

There was a public outcry following the speech which led to Powell's dismissal from the Shadow cabinet. However, there is a consensus of opinion that by voicing his extreme views he had moved on the debate on immigration and developing racial tension in British society.

NAME OF COMPILER
:
Liz Peadon
NAME OF INSTITUTION
:
CREDS, Cambridgeshire County Council
Routes - Copyright 2009 - This project has been funded with support from the European Commission