RESERVED AREA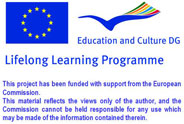 Database of Document
Homepage > Documents > Reviews of Pubblication
TITLE OF PRODUCT
:
Le parcours du migrant
NAME OF AUTHOR(S)
:
Outil emprunté et retravaillé et réadapté par Marie–Noëlle LELOUP (psychopédagogue et professeur d'éducation à la diversité culturelle en Haute Ecole), Rim HADDAOUI (animatrice GRAPPA) et Naoual LOUKIA (animatrice GRAP
PLACE AND DATE OG PUBBLICATION
:
Asbl Grappa – septembre 2008
LANGUAGE/S OF PRODUCT
:
Français
DESCRIPTION OF CONTENTS
:
Ce jeu est un plateau du type « jeu de l'oie », il permet aux enfants de se mettre dans la peau d'un membre d'une famille qui rencontre des difficultés dans son pays d'origine et qui va parcourir une série d'étapes traçant le « parcours du migrant ».Il est demandé au joueur de choisir en un temps limité une série de dix objets qu'il peut emporter. Une série d'obstacles (réalistes) sont placés sur son chemin. Il devra parfois être rapatrié en rencontrant la police, il sera freiné également si il n'avait pas pensé à la nourriture lors de son départ d'urgence…
Ce jeu permet aux enfants de découvrir les conditions précaires dans lesquelles peuvent se trouver des familles de réfugiés, et tous les obstacles qu'elles peuvent rencontrer.
NAME OF INSTITUTION
:
Asbl Grappa
Routes - Copyright 2009 - This project has been funded with support from the European Commission