RESERVED AREA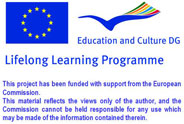 Database of Document
Homepage > Documents > Reviews of Pubblication
TITLE OF PRODUCT
:
International Dialogue on Migration No 11 – Migrants and the host societies: Partnerships for success
NAME OF AUTHOR(S)
:
IOM Geneva
PLACE AND DATE OG PUBBLICATION
:
2008 Geneva
LANGUAGE/S OF PRODUCT
:
English
DESCRIPTION OF CONTENTS
:
This publication provides an account of some of the main issues discussed during the workshop on the theme of "Migrants and the Host Society: Partnerships for Success" was held in Geneva, Switzerland on 12 and 13 July 2006., including the meaning of 'integration' in today's mobile world, its multidimensional nature, as well as policy options for managing integration with a view to ensuring the social cohesion of the host and home communities. In addition, it emphasizes the roles and responsibilities of different stakeholders as well as the need for close cooperation and the opportunities for partnerships between and among them.
COMMENTS ON THIS DOCUMENT
:
The process of migration is a process of change, for migrants as well as for societies: Migration increases diversity in societies of destination, and novel, more flexible and multidirectional migratory movements accentuate this trend. Integration denotes the process of managing diversity and attaining harmonious relationships between migrants and communities. The process of integration is based on reciprocity between migrants and societies and has a variety of dimensions, including social, economic, legal, cultural and religious.
WEBSITE OF THE PRODUCT
:
www.iom.int
NAME OF COMPILER
:
Milan Pukancik
NAME OF INSTITUTION
:
Transfer
Routes - Copyright 2009 - This project has been funded with support from the European Commission