RESERVED AREA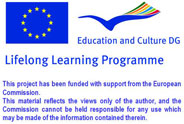 Database of Document
Homepage > Documents > Reviews of Pubblication
TITLE OF PRODUCT
:
The migrants: Ebb and flow of a contributive manpower.
NAME OF AUTHOR(S)
:
Albert Martens
PLACE AND DATE OG PUBBLICATION
:
1976, Louvain (Belgium)
LANGUAGE/S OF PRODUCT
:
French
DESCRIPTION OF CONTENTS
:
- Foreigners, minorities and immigration in a sociological perspective.
- Hypotheses and methods
- The situation just before the Second World War (notably : birth of the Belgian immigration policy and development of the rules about foreign occupation).
- The migratory stages after 1945 :
 The coal battle, the status of the minor and the immigration of foreign workforce (April 1945 – October 1950).
 Generalized unemployment and persistence of workforce immigration (December 1950 – April 1955).
 Enlargement and amplification of the phenomenon (May 1955 – August 1961)
 Massive immigration and consciousness of the problem (September 1961 – 1970).
- General conclusions : immigration as a manipulation of the labour market. Results of the immigration policy.

COMMENTS ON THIS DOCUMENT
:
Though quite old, this book remains one of the references for the study of immigration in Belgium. It wants to give an answer to the questions asked by the arrival of thousands of foreign workers in Belgium. Why this workforce immigration ? How was it organized and by whom ? Which social problems does it cause ? Which immigration and work policies in Belgium ?
It privileges the analysis of the migratory phenomenon under the angle of its economic function while showing the change of perspective in the sixties when immigration acquires a demographic function of repopulation and rejuvenation of the population. This implies the setting up of a policy that facilitates the definitive settlement and the integration of immigrants.
The author is interested in the roles of the public power, of the employers and of the worker organisations in the organisation of the entry and of the taking on of immigrant workforce.
Albert Martens studies the different stages of the immigration policy in Belgium and puts them in relation with the needs of some sectors of the labour market. He shows that, until the sixties, immigrants constitute secondary workforce with a precarious status used to avoid a tension on the labour market related to the penury of workers and the development of applications for salary augmentations or bettering of the work conditions.
NAME OF COMPILER
:
Philippe Plumet
NAME OF INSTITUTION
:
INFOREF
ROLE
:
External expert. Project leader – Educational coordination unit « Democracy or barbarism », Ministery of French-speaking community in Belgium.
Routes - Copyright 2009 - This project has been funded with support from the European Commission