RESERVED AREA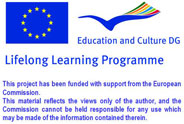 Database of Document
Homepage > Documents > Reviews of Pubblication
TITLE OF PRODUCT
:
Migrant Women in South Brazil and their Process of Empowerment (Web article)
NAME OF AUTHOR(S)
:
Teresa Kleba Lisboa
PLACE AND DATE OG PUBBLICATION
:
2002, Berlin
TYPE OF PRODUCT
:
Article, Web Article
LANGUAGE/S OF PRODUCT
:
English
DESCRIPTION OF CONTENTS
:
Gender and ethnic issue, contribution of feminist studies for sociology, trajectories and the reasons of migration, role of social networks in acculturation of migrants, class, gender and ethnic identity, women´s empowerment process.
COMMENTS ON THIS DOCUMENT
:
The article analyses the process of empowerment of female leaders of two communities in the South Brazilian region. The report on migration trajectories demonstrates that the reason for the migration of these women and their families from the countryside to the city. Article concludes that the process of empowerment of leadership implies firstly the acquisition of a private space, the dwelling, where the relationship of production and reproduction in daily life are able to develop self-esteem, followed by the division of role inside the domestic space and even in public life.
NAME OF COMPILER
:
Milan Pukancik
NAME OF INSTITUTION
:
Transfer
Routes - Copyright 2009 - This project has been funded with support from the European Commission