RESERVED AREA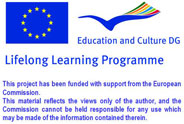 Database of Document
Homepage > Documents > Reviews of Pubblication
TITLE OF PRODUCT
:

Naturalization decree dated 31st December 1943
NAME OF AUTHOR(S)
:

Official document (true copy made in 1951)
PLACE AND DATE OG PUBBLICATION
:
31st December 1943
LANGUAGE/S OF PRODUCT
:
French
DESCRIPTION OF CONTENTS
:
French citizen naturalization decree of a Belgium citizen in the North of France to enforce the Act of 10th August 1927.
COMMENTS ON THIS DOCUMENT
:
Northern France was a migration land at the beginning of the 20th century. A large Belgian community settled there.
The person who got the French nationality was born in Ghent (Belgium) in 1908. His parents came to work in the North of France.
The registered person obtained the French nationality when he was 35 years old as a result of a request made according to the application of the act of August 10th 1927 (1).
He fulfilled several conditions: living and working in France for over .3 years, married a French woman in 1930 who according to the same law, had kept the French nationality.

(1) is mentioned on the document : « has obtained the French nationality » Art.6 of the act of 10.8.1927 »

Text of the art.6 §1: After an investigation, can be naturalized 1 – foreigners aged over 18 years (their majority of age) who can prove an uninterrupted residence for 3 years in France.



WEBSITE OF THE PRODUCT
:
Not available. Personal archives
NAME OF COMPILER
:
Frédéric Rousselle / Marika Kovacs
NAME OF INSTITUTION
:
CNFETP
Routes - Copyright 2009 - This project has been funded with support from the European Commission