RESERVED AREA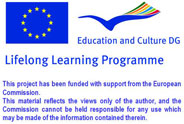 Database of Document
Homepage > Documents > Reviews of Pubblication
TITLE OF PRODUCT
:
Accolti a braccia chiuse.
NAME OF AUTHOR(S)
:
Alvaro Bizzarri.
PLACE AND DATE OG PUBBLICATION
:
1970-1990.
LANGUAGE/S OF PRODUCT
:
Italian/French.
DESCRIPTION OF CONTENTS
:
Au début des années 70, la politique en matière d'immigration est au cœur du débat en Suisse. Avec les moyens du cinéma de famille, Alvaro Bizzarri, simple ouvrier italien, décide de traiter de sa condition – partagée par des centaines de milliers d'autres – au travers de films de fiction. Un documentaire, un essai poétique et une troisième fiction complètent son œuvre sur ce thème.
Avec le recul, les films d'Avaro Bizzarri apparaissent comme un des témoignages les plus pertinents sur les enjeux de cette époque. Cinq films accompagnés d'un portrait du réalisateur et d'un livret de présentation.

NAME OF COMPILER
:
Ivan Ureta.
NAME OF INSTITUTION
:
University of Lugano.
Routes - Copyright 2009 - This project has been funded with support from the European Commission