RESERVED AREA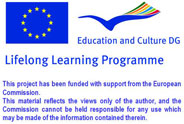 Database of Document
Homepage > Documents > Reviews of Pubblication
TITLE OF PRODUCT
:
The Italian people of Belgium. A book
NAME OF AUTHOR(S)
:
Anne Morelli
PLACE AND DATE OG PUBBLICATION
:
2004, Editoriale Umbra, Foligno
LANGUAGE/S OF PRODUCT
:
Italian
DESCRIPTION OF CONTENTS
:
The book belongs to a book series named "I quaderni del museo dell'immigrazione" (The notebooks of the museum of emigration). The book is about the Italian emigration to Belgium from the beginning of the 19th century to the end of the 20th one. The last two chapters deal with the periods during and after the Second World War until the 70s. It describes the precarious conditions of Italian people, who fled to Belgium to find new opportunities of work, having to face political, economical and social problems.
COMMENTS ON THIS DOCUMENT
:
This book can help to understand the difficult economical situation in Italy in the years after the Second World War, when many people had to flee abroad, mainly to Belgium. This foreign traffic of people caused also racist reactions among the Belgians, who often regarded Italian immigration as a trouble rather than an economical resource
WEBSITE OF THE PRODUCT
:
www.emigrazione.it
NAME OF COMPILER
:
Lucia Lucarini
NAME OF INSTITUTION
:
I.S.I.C. F.Frezzi-B.Angela
Foligno PG
Routes - Copyright 2009 - This project has been funded with support from the European Commission