RESERVED AREA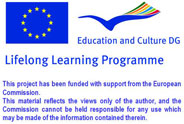 Database of Document
Homepage > Documents > Reviews of Pubblication
TITLE OF PRODUCT
:
Report on Racism and Xenophobia in the Member States of the EU
NAME OF AUTHOR(S)
:
Fundamental Right Agency
PLACE AND DATE OG PUBBLICATION
:
2007
TYPE OF PRODUCT
:
Report, Survey
LANGUAGE/S OF PRODUCT
:
English
DESCRIPTION OF CONTENTS
:
Legal issues and institutional initiatives, racism and discrimination in the employment sector, discrimination in the housing sector, discrimination and racism in the education, racist violence and crime, combating racism and xenophobia in the EU – developments in policy and legislation.
COMMENTS ON THIS DOCUMENT
:
The report covers the area of racism and xenophobia in the EU states. FRA states that whilst there was much progress in implemetning the Racial Equality Directive in most member states there was wide variation in the degree to which sections had been applied or compensation awarded in cases of ethnic discrimination. Report says that one of the voulnerable group are migrants comming to European countries. Survey informs about their discrimantion in the areas of employment, housing, education even as victims of racist violence.
NAME OF COMPILER
:
Milan Pukancik
NAME OF INSTITUTION
:
Transfer
Routes - Copyright 2009 - This project has been funded with support from the European Commission