RESERVED AREA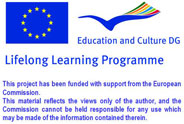 Database of Document
Homepage > Documents > Reviews of Pubblication
TITLE OF PRODUCT
:
Migration and Roma. Eastern people who emigrated in Roma (Book)
NAME OF AUTHOR(S)
:
Kotvanová, E., Szép, A.
PLACE AND DATE OG PUBBLICATION
:
2002 , Bratislava
LANGUAGE/S OF PRODUCT
:
Slovak
DESCRIPTION OF CONTENTS
:
Migration, historical view of Roma migration, situation of Roma in Slovakia, Roma migration in media, asylum legislation in some European countries.
COMMENTS ON THIS DOCUMENT
:
Migration of Roma people from eastern european countries brought a legislative complication to other cetizensof those countries. Authors of the book offer some different perspective on this phenomenon. Analyse the situation of Roma living in isolated excluded communities, many of them under the line of official poverty. In this situation many of them decide to emigrate the country and aply for asylum – better living conditions in some more developped EU countries. However such a strategy uses liberal EU asylum legislation. Authors note that the attitude of major poppulation is formed by the Picture showed in media which is not objective and positive.
NAME OF COMPILER
:
Milan Pukancik
NAME OF INSTITUTION
:
Transfer
Routes - Copyright 2009 - This project has been funded with support from the European Commission