RESERVED AREA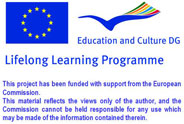 Database of Document
Homepage > Documents > Reviews of Pubblication
TITLE OF PRODUCT
:
French for one day, immigrants for ever.
NAME OF AUTHOR(S)
:
Sebastian Moffet
PLACE AND DATE OG PUBBLICATION
:
Courrier international N ° 970 of 4 to 10 June 2009 article from The Wall Street Newspaper, New York.
TYPE OF PRODUCT
:
Article, Web Article
LANGUAGE/S OF PRODUCT
:
French
DESCRIPTION OF CONTENTS
:
Lots of French immigrants from the Maghreb have trouble finding a job, thus they return to Morocco that gives them a warm welcome with open arms.
The young French of North African origin, most often born in France, then arrived very young in France have difficulties, whatever their level of education, to find employment.
Several studies show that a candidate whose name has an Arabic-or African sounding is three times less likely to get an answer to a job application than an applicant with a "very French "sounding name. Some are advised to change their names or even addresses.
According to the General Manager of the North African branch of the temporary employment agency Manpower, the big European companies have been actively recruiting for three or four years, candidates trained in France. The promotion opportunities are more important in France, and the new recruits discover a more "modern" country than the one their parents left. Morocco has even set up in Rabat in 2002 a department of the Moroccan community residing abroad to encourage the emigrants and their children to come and bring their skills to Morocco.
There is currently no official statistics on this phenomenon that remains, according to experts still rather small.

COMMENTS ON THIS DOCUMENT
:
This article highlights the difficulties of integrating the young generations
from North African immigration into France whatever the level of study or graduation they get. It remains, in the facts a strong employment discrimination against them.


WEBSITE OF THE PRODUCT
:
Not available
NAME OF COMPILER
:
Frédéric Rousselle / Marika Kovacs
NAME OF INSTITUTION
:
CNFETP
Routes - Copyright 2009 - This project has been funded with support from the European Commission