RESERVED AREA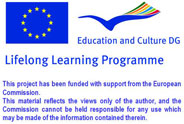 Database of Document
Homepage > Documents > Reviews of Pubblication
TITLE OF PRODUCT
:
Atlas de l'immigration en France entre le 1789 et notre jours (EN)
NAME OF AUTHOR(S)
:
Gérard Noiriel
PLACE AND DATE OG PUBBLICATION
:
Editions"Autrement" à PARIS . 2002
LANGUAGE/S OF PRODUCT
:
French

DESCRIPTION OF CONTENTS
:
This atlas focuses on the history of immigration in France from 1789 up to nowadays. It presents the successive waves of immigration from the 19th century, the social, cultural and religious characteristics of the peoples coming from immigration. Who are the people who are granted French citizenship? What are the different forms of mixed origins? Is there any social and geographic mobility of the immigrants? Racism and anti-Semitism are tackled too, but also the "pathologies" due to the different social circles that were uprooted.
COMMENTS ON THIS DOCUMENT
:
Thanks to his numerous maps, graphics and historical approach, this atlas proposes a new image of the immigration phenomenon. Such new images have to be taken into account since everyone agrees with the fact that as it was the case in the past, the prosperity of the countries that are the most developed will need to resort to new other groups of immigrants.
NAME OF COMPILER
:
KOVACS Marika
ROUSSELLE Frédéric


NAME OF INSTITUTION
:
CNFETP

Routes - Copyright 2009 - This project has been funded with support from the European Commission