RESERVED AREA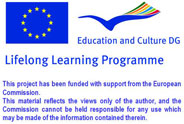 Database of Document
Homepage > Documents > Reviews of Pubblication
TITLE OF PRODUCT
:

Immigration in France : texts and documents for the class

NAME OF AUTHOR(S)
:

Collective authors linked with the National Centre of the Educational Documentation (CNDP) and the Nationa
PLACE AND DATE OG PUBBLICATION
:
May 2007
LANGUAGE/S OF PRODUCT
:
French
DESCRIPTION OF CONTENTS
:

The first part deals with "knowledge (the point : coming from elsewhere; deciphering : xenophobic feature - law : in the legal bush -history: a colonial past that is not accepted - interview: to regardthe cultural difference as an opportunity - Sociology : The three stages of integration; Voice over: how to teach the history of immigration ...).

The two other parts deal with the school teaching (literature Cycle 3: migration of people and geography - civics Cycle 3: Foreigners and immigrants in France) and teaching high school (Geography - Civics - ECJS fourth form- 1st: Alsace door of France; lower sixth form history: France, land of immigration).

COMMENTS ON THIS DOCUMENT
:

TDC allows using multiple documents from different natures (text, illustrations, statistics…) to tackle the phenomenon of immigration in France with students of different levels.


NAME OF COMPILER
:
Frédéric Rousselle / Marika Kovacs
NAME OF INSTITUTION
:
CNFETP
Routes - Copyright 2009 - This project has been funded with support from the European Commission