RESERVED AREA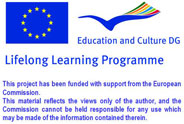 Database of Document
Homepage > Documents > Reviews of Pubblication
TITLE OF PRODUCT
:
History of immigration in Belgium
(L'histoire de l'immigration en Belgique)
NAME OF AUTHOR(S)
:
Marie-Noëlle LELOUP – educational psychologist and teacher cultural diversity education in a higher school
PLACE AND DATE OG PUBBLICATION
:
Non-profit-making organization Grappa – September 2008
LANGUAGE/S OF PRODUCT
:
French
DESCRIPTION OF CONTENTS
:
The activity leader asks the names of the children of foreign origin, which he writes on the blackboard. The children are questioned about the origins of these names and they are asked the reason of the number of children of foreign origin in Belgium.
The children's representations are presented, and then the pupils, who are divided into groups, are given 5 documents.
They are entitled :
- the Polish immigration in Belgium
- the Italian years
- living and working in Belgium
- 40 years of Moroccan immigration in Belgium
- 1974 : end of economical immigration

The groups read these documents and a reporter per group will be led to share the information and to link it up with a few key dates in history thanks to a timeline on which they will have to put back the events.
In conclusion, the children will have learned the reasons that lead people to leave their country thanks to the documents, and they will be led to think about a fairer and more human attitude towards them.
NAME OF INSTITUTION
:
Non-profit-making organization Grappa
Routes - Copyright 2009 - This project has been funded with support from the European Commission