RESERVED AREA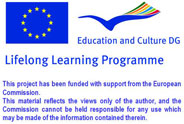 Database of Document
Homepage > Documents > Reviews of Pubblication
TITLE OF PRODUCT
:
Robin Cook's Chicken Tikka Masala Speech
NAME OF AUTHOR(S)
:
Robin Cook in the Guardian newspaper
PLACE AND DATE OG PUBBLICATION
:
Guardian April 2001
TYPE OF PRODUCT
:
Article, Web Article
LANGUAGE/S OF PRODUCT
:
English
DESCRIPTION OF CONTENTS
:
Extracts from Robin Cook's speech made to The Social Market Foundation in 2001.

Cook sets out to challenge the notion that British identity is in decline; rather that it reflects the influences of many different communities and the constantly changing ethnic composition of British people. As such it is to be celebrated since cultural diversity brings many benefits including attracting business to the UK. He asserts that 'The modern notion of national identity cannot be based on race and ethnicity, but must be based on shared ideals and aspirations'.

He is proud that British values have enabled Britain to become a successful multi-ethnic society and believes that this will contribute to establishing positive relations with people across the world. He sees 'multiculturalism as a positive force for our economy and society'.

COMMENTS ON THIS DOCUMENT
:
This speech attracted attention partly because of its reference to Chicken Tikka Masala as being popular to the level being a national dish. Indian food has existed in Britain for nearly 400 years. The first commercial production of curry powder was in 1780 and in 1809 Dean Mahomet opened the first curry house in London.

The article is particularly relevant to the debate on the concept of Citizenship. It also comments on the importance of Britain's position within the EU.

NAME OF COMPILER
:
Liz Peadon
NAME OF INSTITUTION
:
Cambridgeshire Race Equality and Diversity Service
Routes - Copyright 2009 - This project has been funded with support from the European Commission