RESERVED AREA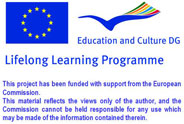 Database of Document
Homepage > Documents > Reviews of Pubblication
TITLE OF PRODUCT
:
Protecting refugees. Who those people are and why they became refugees
PLACE AND DATE OG PUBBLICATION
:
2007, Bratislava
TYPE OF PRODUCT
:
Report, Survey
LANGUAGE/S OF PRODUCT
:
Slovak
DESCRIPTION OF CONTENTS
:
Who is refugee, refugees and migrants, definitions, UNHCR mission, Convention about refugees, permanent solutions, structure and finances, statistics.
COMMENTS ON THIS DOCUMENT
:
Publication informs about refugees, explains who those people are and why they became refugees. Informs about actual situation in the world, shows some statistics about the situation in each continent. Describe difficult situation in some regions of the world and informs about the help provided by UNHCR, explains permanent possible solituins for refugees. Informs about basic standards anchored in international conventions protecting rights of refugees and standards of asylum.
NAME OF COMPILER
:
Milan Pukancik
NAME OF INSTITUTION
:
Transfer
Routes - Copyright 2009 - This project has been funded with support from the European Commission