RESERVED AREA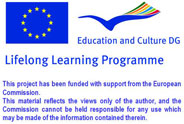 Database of Document
Homepage > Documents > Reviews of Pubblication
TITLE OF PRODUCT
:
Immigrazione: una lettura dei dati recenti
NAME OF AUTHOR(S)
:
Michela Della Croce
PLACE AND DATE OG PUBBLICATION
:
2008, Perugia (Italy)
LANGUAGE/S OF PRODUCT
:
italian
DESCRIPTION OF CONTENTS
:
Il saggio esamina ogni aspetto dell'immigrazione in Italia, attraverso le informazioni dei servizi della Caritas. In particolare si focalizza sul fenomeno che riguarda l'Umbria.
Le principali motivazioni dell'immigrazione sono: lavoro, studio, motivi famigliari. Negli ultimi anni si è notato un aumento nelle necessità di lavoro e nelle iscrizioni scolastiche.
In queste statistiche non sono stati registrati gli immigrati illegali.


COMMENTS ON THIS DOCUMENT
:
Il rapporto, scritto nello stile obiettivo della ricerca sociale, ci da l'opportunità di conoscere il fenomeno dell'immigrazione in maniera così approfondita, che le ragioni degli immigrati e i loro disagi nella società straniera diventano evidenti e chiari.
NAME OF COMPILER
:
Alessia Properzi e Ludovica Corica
NAME OF INSTITUTION
:
ISIC Foligno
Routes - Copyright 2009 - This project has been funded with support from the European Commission