RESERVED AREA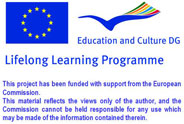 Database of Document
Homepage > Documents > Reviews of Pubblication
TITLE OF PRODUCT
:
IMIGRAREA SUSTINE CRESTEREA ECONOMICA
NAME OF AUTHOR(S)
:
Curierul national
PLACE AND DATE OG PUBBLICATION
:
12 mai 2005
LANGUAGE/S OF PRODUCT
:
Romana
DESCRIPTION OF CONTENTS
:
"Numarul in crestere al imigrantilor conduce la crestere economica si nu la cresterea numarului de personae fara un loc de munca", demonstreaza un raport care contrazice in felul acesta temerile si falsele opinii raspandite prin intermediul maselor despre acest subiect, relateaza ziarul Financial Times, citat de Mediafax.
COMMENTS ON THIS DOCUMENT
:
Studiul cu privire la efectele imigratiei asupra salarilor si somajului in europa, conduce la concluzia potrivit careia chiar si in economiile cele mai simpliste, noii veniti sunt inclusi in sistem si ca rezultat creste numarul de noi locuri de munca. Cristina Dustmann, unul dintre autorii acestui raport, spune ca dezbaterea publica cu privire la imigrare "pare a induce de cele mai multe ori idea ca exista un numar limitat de job-uri la nivelul economiei si ca imigrarea va conduce o competitie acerba pentru aceste job-uri". Acest lucru nu este adevarat. "O economie implicate pe piata internationala a fortei de munca poate mereu sa-si extinda productia, poate asimila noii lucratori prin crearea de noi locuri de munca", asa cum este citat in raport ce are la baza experienta Europei in acest domeniu inca incepand cu ce de-Al doilea razboi mondial.
NAME OF COMPILER
:
Boha Alexandra
NAME OF INSTITUTION
:
Liceul teoretic J.L.Calderon, Timisoara, Romania
ROLE
:
Elev – cercetator junior
Routes - Copyright 2009 - This project has been funded with support from the European Commission