RESERVED AREA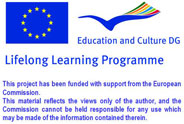 Database of Document
Homepage > Documents > Reviews of Pubblication
TITLE OF PRODUCT
:
Immigration: a reading of recent data
NAME OF AUTHOR(S)
:
Michela Della Croce
PLACE AND DATE OG PUBBLICATION
:
2008, Perugia (Italy)
LANGUAGE/S OF PRODUCT
:
italian

DESCRIPTION OF CONTENTS
:
This dossier examines the issue of immigration in Italy from all sides, using the information of Caritas' services. In particular it focuses on the phenomenon concerning Umbria. The main motivations of immigration are: work, study and family facts. In the last years it has been noticed an increase in work requires and scholar registrations. In these statistics the illegal immigrations are not registered

COMMENTS ON THIS DOCUMENT
:
This report, written in the neutral tone of a social research, gives us the opportunity to know the immigration phenomenon in a such deep way, that the immigrants' reasons and their discomforts in the foreign society become evident and clearer to us. In particular, we found the situation in Umbria, highlighted in the essay, very interesting and revealing.

NAME OF COMPILER
:
Alessia Properzi e Ludovica Corica

NAME OF INSTITUTION
:
I.S.I.C. "F.Frezzi- B. Angela"
Foligno (PG)
Routes - Copyright 2009 - This project has been funded with support from the European Commission