RESERVED AREA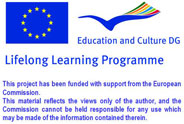 Database of Document
Homepage > Documents > Reviews of Pubblication
TITLE OF PRODUCT
:
Swiss Democracy.
NAME OF AUTHOR(S)
:
Kenrich Jones.
PLACE AND DATE OG PUBBLICATION
:
2009, Arena Books.
LANGUAGE/S OF PRODUCT
:
English.
DESCRIPTION OF CONTENTS
:
This is a timely and important work in presenting pointers which could be significant in helping regenerate the sad state of British politics. This is not only a clearly written book, the arguments of which are supported by many reliable authorities, but more significantly, the author draws on his practical experience in the hard graft of contemporary political life. British democracy is in the doldrums. Until the 2001 General Election voter turn-out since the end of the Second World War averaged 77%. However in 2001 it fell to 59%, and in 2005 it was a mere 61%. This book demonstrates that one European country, namely Switzerland, has a direct citizen-based democratic structure which could at least in part be beneficially incorporated into our representative parliamentary system. The ideas of the author are clearly motivated by his own patriotism linked to a broader understanding of international institutions, and his proposals are designed to strengthen our democracy, not to denigrate it. The book illustrates the essence of Swiss democratic methods in simple and clear language. It compares the relative significance of local government in both Britain and Switzerland. There are practical examples of how everyday issues are dealt with in both nations. Participating in the democratic process of our country, and seeking tangible results from our votes is the only sensible response in the face of national disillusionment.
NAME OF COMPILER
:
Ivan Ureta.
NAME OF INSTITUTION
:
University of Lugano.
Routes - Copyright 2009 - This project has been funded with support from the European Commission