RESERVED AREA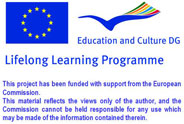 Database of Document
Homepage > Documents > Reviews of Pubblication
TITLE OF PRODUCT
:
Déjà s'envole la fleur maigre
NAME OF AUTHOR(S)
:
Paul MEYER
PLACE AND DATE OG PUBBLICATION
:
1960, Belgique
LANGUAGE/S OF PRODUCT
:
Français, Italien
DESCRIPTION OF CONTENTS
:
Déjà s'envole la fleur maigre" met en scène l'arrivée puis l'installation d'une famille d'immigrants siciliens dans le Borinage, région charbonnière en déclin, le jour où Domenico, ouvrier mineur depuis dix-sept ans, décide de rentrer au pays. Les premiers débarquent remplis d'espoir, l'ancien quitte la région sans illusions: il sait que les charbonnages sont voués aux fermetures et le pays minier promis à la casse, il pressent que mémoire collective et culture ouvrière sont condamnées à s'éteindre.
Ce film, tourné en 1960, provient d'une commande de propagande destinée à illustrer le bien-fondé de la politique belge en matière d'immigration. A l'arrivée, Paul Meyer en a fait un long métrage de fiction, libre et hautement poétique, tourné sans moyens, dans l'invention perpétuelle et l'incertitude du lendemain.
NAME OF COMPILER
:
Mylène REBESCHINI
NAME OF INSTITUTION
:
Inforef
Routes - Copyright 2009 - This project has been funded with support from the European Commission