RESERVED AREA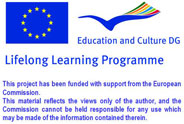 Database of Document
Homepage > Documents > Reviews of Pubblication
TITLE OF PRODUCT
:
Les nouveaux 'gastarbeiter'? Les réfugiés sur le marché du travail suisse.
NAME OF AUTHOR(S)
:
Etienne Piguet and Andreas Wimmer.
PLACE AND DATE OG PUBBLICATION
:
2000, Journal of International Migration and Integration. Springer.
TYPE OF PRODUCT
:
Article, Web Article
LANGUAGE/S OF PRODUCT
:
French.
DESCRIPTION OF CONTENTS
:
With about 28,000 asylum requests a year since 1990, Switzerland is one of the western countries with the highest inflow of refugees. The aim of this article is to answer two questions: What is the role of refugees in the Swiss economy? and what are the factors influencing their incorporation into the labour market? The research is based on the multivariate analysis of an individual database of 110,000 asylum seekers and refugees, in-depth interviews and 174 questionnaires to refugees and employers.
NAME OF COMPILER
:
Ivan Ureta.
NAME OF INSTITUTION
:
University of Lugano.
Routes - Copyright 2009 - This project has been funded with support from the European Commission