RESERVED AREA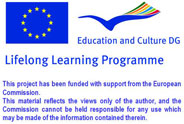 Database of Document
Homepage > Documents > Reviews of Pubblication
TITLE OF PRODUCT
:
Theorien zur internationalen Migration. Ausgewählte interdisziplinäre Migrationstheorien und deren zentrale Aussage. (EN)
NAME OF AUTHOR(S)
:
Petrus Han
PLACE AND DATE OG PUBBLICATION
:
2006 Stuttgart, UTB
LANGUAGE/S OF PRODUCT
:
German
DESCRIPTION OF CONTENTS
:
How is the global structural change changing the points of view to Migration? A summary under an interdisciplinary perspective.
Routes - Copyright 2009 - This project has been funded with support from the European Commission