RESERVED AREA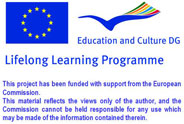 Database of Document
Homepage > Documents > Reviews of Pubblication
TITLE OF PRODUCT
:
BBC Legacies Archive – Immigration and Emigration theme
PLACE AND DATE OG PUBBLICATION
:
Online Archive
LANGUAGE/S OF PRODUCT
:
English
DESCRIPTION OF CONTENTS
:
The Immigation and Emigration section of this website offers articles on the local history of immigrant groups in selected locations across the UK.

An interactive map allows users to choose a county and link to articles and photographs relevant to that location. Contents include:

West Indian Carnival in Leeds, Lithuanians in Lanarkshire, Irish in Liverpool, Barbadans in Reading, Asians in Leicester, Italians in Bedford, Polish hospital in Penley, Emigrant platform in Hull, Ugandan Asians, Basque children in Southampton, Pakistanis from Mirpur in Bradford, Asian Food in Birmingham and the West Indian carnival in Leeds.
COMMENTS ON THIS DOCUMENT
:
This website hosts a wealth of information about the contribution to the UK made by different ethnic groups and includes links to many related topics. The articles are detailed and have a personal touch and as such should be accessible to most students of secondary school age. The archive includes pre- 20th century articles and so the list of contents given is not comprehensive.
NAME OF COMPILER
:
Liz Peadon
NAME OF INSTITUTION
:
CREDS
Routes - Copyright 2009 - This project has been funded with support from the European Commission