RESERVED AREA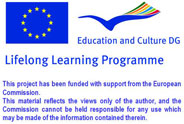 Database of Document
Homepage > Documents > Reviews of Pubblication
TITLE OF PRODUCT
:
Immigrés : Vieillir en France
NAME OF AUTHOR(S)
:
Catherine Simon
PLACE AND DATE OG PUBBLICATION
:
Le Monde 10/10/2006 (p.26-27)
TYPE OF PRODUCT
:
Article, Web Article
LANGUAGE/S OF PRODUCT
:
Français
DESCRIPTION OF CONTENTS
:
Ce reportage porte sur les immigrés de la 1ère génération, ressortissants nord-africains ou d'Afrique Noire, qui ont choisi de vieillir en France. Il nous éclaire sur les raisons de ces choix, économiques ou non, choix parfois incompris d'un côté et de l'autre de la Méditerranée. Il évoque également les conditions de vie dans les foyers Sonacotra.

COMMENTS ON THIS DOCUMENT
:
Article qui traite d'un thème peu abordé, celui des travailleurs immigrés, arrives il y a 40 ou 50 ans, quand les chantiers et les usines françaises manquaient de bras. Ils étaient supposés rentrer « au bled », ou au village, et sont restés, vivant souvent encore dans les foyers SONOCOTRA. Les motivations du non retour sont abordées par différents exemples.

NAME OF COMPILER
:
Fabienne Février
NAME OF INSTITUTION
:
lycée Ozanam Lille
Routes - Copyright 2009 - This project has been funded with support from the European Commission