RESERVED AREA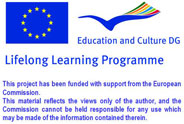 Database of Document
Homepage > Documents > Reviews of Pubblication
TITLE OF PRODUCT
:
A suitcase full of dreams. The drama of the Umbrian Emigrants
NAME OF AUTHOR(S)
:
Cosimo Piccolo
PLACE AND DATE OG PUBBLICATION
:
21/10/2006 Gualdo Tadino(IT)
LANGUAGE/S OF PRODUCT
:
Italian
DESCRIPTION OF CONTENTS
:
The story starts with the long and suffered journey of the emigrants from Umbria that in the XIX century left their home looking for a job abroad. They were part of the 27 millions of Italians that during the last century emigrated elsewhere. From the beginning of the XX century, the number of Umbrian emigrants has increased so much that Umbria became the seventh zone of Italy with more emigrants in the period from 1912 to 1913.
COMMENTS ON THIS DOCUMENT
:
The text underlines the drama of the emigrant's condition. Actually, in most cases, emigrants escape from misery, and between tears and farewells, they run towards a future that often can be very bad.
NAME OF COMPILER
:
Luca Gentili, Simone Maria Massaccesi and Marta Crisanti
NAME OF INSTITUTION
:
Liceo Scientifico "G.Marconi"- Senior High School specializing in Science Education
Foligno (PG)
Routes - Copyright 2009 - This project has been funded with support from the European Commission