RESERVED AREA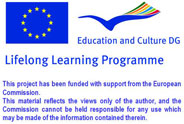 Database of Document
Homepage > Documents > Reviews of Pubblication
TITLE OF PRODUCT
:
Working in Switzerland.
NAME OF AUTHOR(S)
:
Swiss Confederation.
PLACE AND DATE OG PUBBLICATION
:
S/d.
TYPE OF PRODUCT
:
Article, Web Article
LANGUAGE/S OF PRODUCT
:
English.
DESCRIPTION OF CONTENTS
:
The agreement on the freedom of movement between Switzerland and the EU entitles people to enter the country and stay, and to take up employment. Full freedom of movement is only being introduced gradually however: For citizens from the EU15, Cyprus, Malta and EFTA (Iceland, Liechtenstein and Norway) full freedom of movement has been in place since 1 June 2007; a residence permit is still required. For the countries of central and eastern Europe which joined the EU in 2004 (EU8), transitional rules apply concerning access to the labour market (until 2011). For Bulgaria and Romania, which joined the EU in 2007, these transitional rules are expected to apply until 2014. In their case, the priority for Swiss nationals and wage and working conditions will be examined. Information regarding procedures and the issue of permits can be obtained from the cantonal migration authorities and local authorities. The brochure entitled 'EU citizens in Switzerland' contains all of the important information on the applicable rules.
NAME OF COMPILER
:
Ivan Ureta.
NAME OF INSTITUTION
:
University of Lugano.
Routes - Copyright 2009 - This project has been funded with support from the European Commission