RESERVED AREA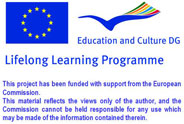 Database of Document
Homepage > Documents > Reviews of Pubblication
TITLE OF PRODUCT
:
Migration for Employment in OECD countries: various forms of impact of the migration
NAME OF AUTHOR(S)
:
Daniela Bujnovská
TYPE OF PRODUCT
:
Report, Survey
LANGUAGE/S OF PRODUCT
:
Slovak
DESCRIPTION OF CONTENTS
:
Agreements about contract base, sector systems, recruit systems, qualification of migrants, impact of labour migration.
COMMENTS ON THIS DOCUMENT
:
The core of the article is analyses of OECD about impacts of various forms of economic migration within its countries. Author explains basic forms of contracts and provides some statistics about number of migrants in those categories. Informs also about system of recruitment of qualified workers into economies with shortage of workers in various sectors. Concludes impacts on emigration and immigrating same as on migrants themselves.
WEBSITE OF THE PRODUCT
:
www.mfa.sk
NAME OF COMPILER
:
Martin Tribula
NAME OF INSTITUTION
:
1st Independent secondary grammar school Bratislava
Routes - Copyright 2009 - This project has been funded with support from the European Commission