RESERVED AREA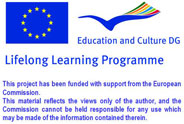 Database of Document
Homepage > Documents > Reviews of Pubblication
TITLE OF PRODUCT
:
The circulation of Romanian migrants. A sociological study on the Romanian migration phenomenon in Europe
NAME OF AUTHOR(S)
:
Dana Diminescu
LANGUAGE/S OF PRODUCT
:
Romanian
DESCRIPTION OF CONTENTS
:
The author of this study is a sociologist and works for "Maison de Sciences de L'Homme" Institute . She deals with the migration phenomenon in Eastern Europe and especially with Romanian migrants, as well as with the impact communities have upon migrations. The work offers new, multiple perspectives and it answers questions such as: Who are the Romanian emigrants?, What region do they come from? Which plans do they have? Which are their destinations and strategies?
In February 2000 Romania was officially invited to the negotiations to join the European Union .Thus we can talk about a new period in the recent history of Romanian migration, This is a period under the sign of travelling normalization.
The period of cumpulsory visas ended in January 2002.As a consequence, the Romanians could travel free in the Schengen space . Several European states do not feel reluctant to Romanians any more and they concluded agreements which allow our citizens to work in their countries. Here we talk about Germany, Portugal, Switzerland, Luxembourg, and Hungary. The conventions cover domains such as: informatics, health, agriculture and constructions. In its turn, Romania is preparing to become part of the process of coordination and unification of European policies in migration . On the one hand, our country intensifies measures against clandestine migration; on the other hand, 3% of GDP is part of the money sent by Romanian migrants from abroad.
NAME OF COMPILER
:
JURCA MIHAELA


NAME OF INSTITUTION
:
SECONDARY SCHOOL NO 22 TIMISOARA ROMANIA



Routes - Copyright 2009 - This project has been funded with support from the European Commission