RESERVED AREA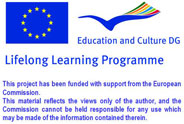 Database of Document
Homepage > Documents > Reviews of Pubblication
TITLE OF PRODUCT
:
"Marcinelle, strage annunciata"- Europeo 1956 n° 35
NAME OF AUTHOR(S)
:
Carlo Giorgio Bossi
PLACE AND DATE OG PUBBLICATION
:
1956
TYPE OF PRODUCT
:
Article, Web Article
LANGUAGE/S OF PRODUCT
:
Italiano
DESCRIPTION OF CONTENTS
:
L'articolo tratta dell'incendio avvenuto nella miniera di Marcinelle, in Belgio, nel 1956, dove morirono 262 uomini, di cui 138 italiani, provenienti per lo più dal Sud Italia. Le cause principali della tragedia erano da individuare nella mancanza di sicurezza e in strutture fatiscenti e inadeguate, oltre alle precarie e orrende condizioni lavorative degli immigrati. Secondo l'autore dell'articolo, comunque, ci fu anche una corresponsabilità indiretta del Governo Italiano nel non aver supportato con abbastanza impegno il fenomeno dell'emigrazione italiana.
COMMENTS ON THIS DOCUMENT
:
L'articolo è molto interessante in quanto rende molto chiaramente l'idea di come fossero le reali condizioni degli emigrati italiani in Belgio negli anni 50-60.
WEBSITE OF THE PRODUCT
:
www.emigrati.it
NAME OF COMPILER
:
Serena Domesi
NAME OF INSTITUTION
:
I.I.S. "E.Orfini"
Routes - Copyright 2009 - This project has been funded with support from the European Commission