RESERVED AREA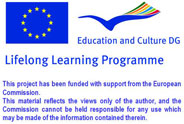 Database of Document
Homepage > Documents > Reviews of Pubblication
TITLE OF PRODUCT
:
Racconti dal mondo Narrazioni, memorie e saggi delle migrazioni
NAME OF AUTHOR(S)
:
Paola Corti and Maddalena Tirabassi


PLACE AND DATE OG PUBBLICATION
:
2007; Torino, Italy
LANGUAGE/S OF PRODUCT
:
Italian

DESCRIPTION OF CONTENTS
:
The story begins with the presentation of some personal stories of emigration: who leave will remember for ever the goodbyes, the flavours and the smells of his country. The second part of the book talks about immigrants and integration politicises, immigration and national identity, female literature of migration. An important chapter is dedicated to Italian migration into Romania in the first half of the nine century.


COMMENTS ON THIS DOCUMENT
:
"Racconti dal mondo" is an interesting essay-narrative edited by Paola Corti and Maddalena Tirabassi, published by Altreitalie Center of Agnelli's Foundation. The volume includes both the narrative works of the winners of "Piero Conti" prize for the literature about emigration, the studies and the researches about Italian emigration. The text offers the opportunity to see how the Italian emigration in Romania took place and this permits us to better understand the people who are immigrated in Italy and in particular in Umbria, today.

NAME OF COMPILER
:
Simone Maria Massaccesi, Marta Crisanti


NAME OF INSTITUTION
:
Liceo Scientifico "G.Marconi"


Routes - Copyright 2009 - This project has been funded with support from the European Commission