RESERVED AREA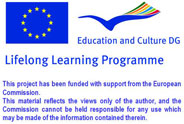 Database of Document
Homepage > Documents > Reviews of Pubblication
TITLE OF PRODUCT
:
Immigration and the public transfer system. Some empirical evidence from Switzerland.
NAME OF AUTHOR(S)
:
René Weber and Thomas Straubhaar.
PLACE AND DATE OG PUBBLICATION
:
1996, Review of World Economics. Springer.
TYPE OF PRODUCT
:
Article, Web Article
LANGUAGE/S OF PRODUCT
:
English.
DESCRIPTION OF CONTENTS
:
The paper deals with the distributional effects of immigration into Switzerland. The cross-section analysis for 1990 shows that the presence of resident foreigners has not put additional strain on the public purse. On the contrary, there was a favourable financial effect for the native population. The analysis reveals how important the age and qualification of the household head and the number of children in the household are. By including both monetary and real public transfer payments a compre-hensive account of the budget effects of immigration is given.
NAME OF COMPILER
:
Ivan Ureta.
NAME OF INSTITUTION
:
University of Lugano.
Routes - Copyright 2009 - This project has been funded with support from the European Commission