RESERVED AREA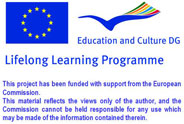 Database of Document
Homepage > Documents > Reviews of Pubblication
TITLE OF PRODUCT
:
Sociálna práca s utečencami
NAME OF AUTHOR(S)
:
Jozef Maslen, Peter Brnula
PLACE AND DATE OG PUBBLICATION
:
2004, Bratislava
LANGUAGE/S OF PRODUCT
:
slovensky
DESCRIPTION OF CONTENTS
:
Kniha predstavuje problémy migrácie vo vzťahu podpriť migintroduces migrationráciu v prostredí medzinárodnej ochrany, národný azylový systém slovenskej republiky. V knihe je tiež obsiahnutý systém sociálnej ochrany utečencov, služby poskytované v utečeneckých centrách a základné princípy praktickej práce s utečencami.
COMMENTS ON THIS DOCUMENT
:
Základné informácie o utečencoch a systéme azylu Basic information about refugees and asylum system provided to students of social sciences as further experts also in the field of service for refugees and migrants. Obsahuje teóriu sociálnej práce, ktorá musí rešpektovať praktickú prácu s utečencami ako ľudmi čeliacimi veľkej frustrácii a bolestiam z minulosti. Kniha chce informovať ako sa im dá pomôcť budovať lepšiu budúcnosť.
NAME OF COMPILER
:
Milan Pukančík
NAME OF INSTITUTION
:
TRANSFER
Routes - Copyright 2009 - This project has been funded with support from the European Commission