RESERVED AREA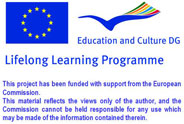 Database of Document
Homepage > Documents > Reviews of Pubblication
TITLE OF PRODUCT
:
Romanian internal and external alternatives concerning the migration phenomenon
NAME OF AUTHOR(S)
:
No author available
PLACE AND DATE OG PUBBLICATION
:
Sibiu, Romania
LANGUAGE/S OF PRODUCT
:
Romanian
DESCRIPTION OF CONTENTS
:
The gypsy associations in Romania suggested alternatives to the migration phenomenon having an economic character. Such an alternative is normalization of manpower transfer between two or more states. This transfer can be achieved if the governments of these two states sign a treaty which settle manpower exchange on the international labour market. Signing such a treaty means that present immigrants may get work agreements for a determined period of time( 3/6/9/12 months). Work agreements can be concluded for positions which do not require professional qualification, such as agriculture, construction, commerce, traditional trades. These manpower exchange treaties between Romania and other states will target objectives like: hiring unemployed Romanian manpower, decrease in the number of persons living illegally in other countries, decrease in the number of people working without valid contract, increase gypsies' living standards. People must take into consideration that one migration cause is represented by harsh living conditions since Romanian manpower market offers gypsies few chances to integrate .
COMMENTS ON THIS DOCUMENT
:
The document presents a perspective of gypsy's migration in Europe, their integration on social and economic level and hopes for a better life.
WEBSITE OF THE PRODUCT
:
www.romanothan.ro
NAME OF COMPILER
:
Jurca Mihaela, Poka Cristina
NAME OF INSTITUTION
:
School no.22 Timisoara
ROLE
:
History teacher, English teacher - Researcher
Routes - Copyright 2009 - This project has been funded with support from the European Commission