RESERVED AREA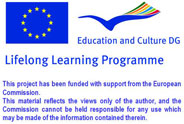 Database of Document
Homepage > Documents > Reviews of Pubblication
TITLE OF PRODUCT
:
Immigration and immigrants – The example of Italian Immigrants.
NAME OF AUTHOR(S)
:
Academy of Versailles.
PLACE AND DATE OG PUBBLICATION
:
not specified
LANGUAGE/S OF PRODUCT
:
French
DESCRIPTION OF CONTENTS
:
. The corpus consists of 10documents on Italian immigration to France from the late nineteenth century to mid twentieth.
1 - Map of thedistribution of Italians per departments in France in 1896
2 - The riots of Aigues-Mortes from the newspaper "le Petit Meridional"
3 - A French who is hostile to the employment of Italians (1893) (August 18, 1894).
4 - The qualified analysis of an Italian Napoleone Colaganni in a burning issue. Bibliotheca della popolare rivista Rome 1893
5 – French workers that are threatened by Italian immigrants from L. Mirman, "The Voice of the People" La voix du peuple (news paper) March 12, 1898.
6 - Evolution of the number of Italian immigrants from Mauco George, immigrants in France, their role in the economic activity. 1932
7 - Distribution of Italian in 1936.
8 - The conditions of life from Mauco Georges - Italian immigrants in France, their role in economic activity. 1932
9 - Italians in Paris and on the labor market from Mauco George - immigrants in France, their role in economic activity. 1932
10 - Building companies and the development of the Italian colony of Nogent. According to the census lists of names. 1872 - 1962


COMMENTS ON THIS DOCUMENT
:
A documentary collection very varied : maps, copies of contemporary letters, newspaper articles, statistical tables permitting to take up the importance of Italian immigration in France, especially in certain fields of activities, its geographic distribution, its reception conditions, and sometimes the difficulties that were encountered (Xenophobia). This corpus ca n easily serve as a resource for a teacher who wants information on the subject of Italian immigration in France.



NAME OF COMPILER
:
Frédéric Rousselle / Marika Kovacs
NAME OF INSTITUTION
:
CNFETP
Routes - Copyright 2009 - This project has been funded with support from the European Commission