RESERVED AREA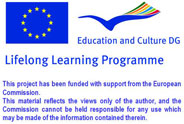 Database of Document
Homepage > Documents > Reviews of Pubblication
TITLE OF PRODUCT
:
Immigration, Anti-Semitism and Racism in France
NAME OF AUTHOR(S)
:
Gérard Noiriel
PLACE AND DATE OG PUBBLICATION
:
Editions Pluriel 2007
LANGUAGE/S OF PRODUCT
:
French
DESCRIPTION OF CONTENTS
:
Gérard Noiriel takes stock of research that was carried out into immigration for two decades. For the first time foreign immigration, colonial emigration and the right of asylum evolution are tackled through a global consideration that emphasizes the issues of the current debate on "chosen immigration", integration and discrimination.
COMMENTS ON THIS DOCUMENT
:
There is a detailed analysis of public speech highlighting the stereotypes the immigrants were victims of for more than one century and the role that those negative representations played in the rise and development of anti-Semitism and racism. The historian reminds that all along the 20th century, France was one of the first countries of immigration in the world. Such a historical reminder must help to reduce intolerance towards immigrants nowadays.
WEBSITE OF THE PRODUCT
:
Not available
NAME OF COMPILER
:
KOVACS Marika - ROUSSELLE Frédéric


NAME OF INSTITUTION
:
CNFETP


Routes - Copyright 2009 - This project has been funded with support from the European Commission