RESERVED AREA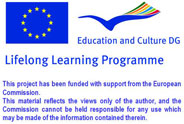 Database of Document
Homepage > Documents > Reviews of Pubblication
TITLE OF PRODUCT
:
An article by "Le Monde Diplomatique" about the Rom integration in Italy
NAME OF AUTHOR(S)
:
Geraldina Colotti
PLACE AND DATE OG PUBBLICATION
:
July, 2008
TYPE OF PRODUCT
:
Article, Web Article
LANGUAGE/S OF PRODUCT
:
Italian
DESCRIPTION OF CONTENTS
:
The article is about the different measures adopted by various Italian cities for nomads and Rom. For example, in Rome, the police removed nomad camps and forbade the Rom children to go to school. In Milan the Italian Prime Minister named a commissar to control nomads and Rom. "I see the institutional racism phantom" says L. Muhabauer, a member of Milan city council, and A. Dal Lago (an Italian sociologist) adds that strangers could pay for the insecurity of this moment. As a protest against this decision, Rom people organized their own manifestation in which lots and lots of people took part.
COMMENTS ON THIS DOCUMENT
:
It is evident that the article is favourable to the integration of Rom people. I think that the various quotes help us to better understand the opinion of Italian politicians about nomads and Rom, who are an important part of Italian population (in Italy there are 150.000 nomads and the 70% of them are Italian citizens). In my opinion the article is clear and rich of interesting ideas and comments.
NAME OF COMPILER
:
Beatrice Della Longa
NAME OF INSTITUTION
:
I.S.I.C. Foligno
Routes - Copyright 2009 - This project has been funded with support from the European Commission