RESERVED AREA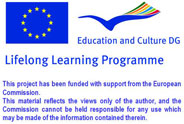 Database of Document
Homepage > Documents > Reviews of Pubblication
TITLE OF PRODUCT
:
Dear Land of my childhood: words of rootless people.


NAME OF AUTHOR(S)
:
Jean-Pierre Guéno – Jérôme Pecnard


PLACE AND DATE OG PUBBLICATION
:
Les Arènes 2005
LANGUAGE/S OF PRODUCT
:
French
DESCRIPTION OF CONTENTS
:
This book offers a series of testimonies collected by Jean-Pierre Gueno with listeners of Radio France that are from immigration but also the rural exodus. Whether we are of French origin or adoption, the result of rural exodus or immigration, we all carry within ourselves the traces of some form of rootlessness.



COMMENTS ON THIS DOCUMENT
:
This book contains the testimonies of hundreds of listeners of Radio France, which tell the emotion of the great transhumance that made France today, whether their left their land, their village or country of origin. Their stories of their children, their parents or grandparents remind us that our roots can only continue, revive and prosper in the mixing of individuals and peoples.



WEBSITE OF THE PRODUCT
:
Not available
NAME OF COMPILER
:
Frédéric Rousselle / Marika Kovacs
NAME OF INSTITUTION
:
CNFETP
Routes - Copyright 2009 - This project has been funded with support from the European Commission