RESERVED AREA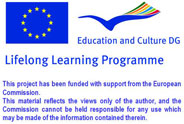 Database of Document
Homepage > Documents > Reviews of Pubblication
TITLE OF PRODUCT
:
Trh práce - migračné pohyby na Slovensku: čas na realizáciu kompletných riešení
NAME OF AUTHOR(S)
:
Boris Divinsky
PLACE AND DATE OG PUBBLICATION
:
2007 Senica Slovensko
LANGUAGE/S OF PRODUCT
:
anglický
DESCRIPTION OF CONTENTS
:
Demografický vývoj a vývoj trhu práce na Slovensku, Charakteristika slovenskej ekonomiky v spojení s podmienkami na trhu práce, migračné pohyby na Slovensko, vyčerpávajúci prehľad na emogáiu na a zo Slovenska, hodnotenie pracovnej migračnej politiky, politické odporúčania
COMMENTS ON THIS DOCUMENT
:
Extenzívna analýza aktuálnej situácie v oblasti pravovnej migrácie na a zo Slovenska, štatistiky, podmienky, dopad na spoločnosť a ekonomiku (nezamestatní verzus nízko kvalifikovaná pracovná sila. Autor formuluje užitočné odporúčania na zmeny v aktuálnej migračnej politike. Sumarizuje rôzne faktory vplývajúce na migráciu, podmienky trhu práce, demografickú situáciu, ekonomické faktory a ďaľšie faktory trhu práce.
NAME OF COMPILER
:
Milan Pukancik
NAME OF INSTITUTION
:
TRANSFER
Routes - Copyright 2009 - This project has been funded with support from the European Commission