RESERVED AREA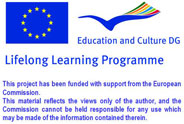 Database of Document
Homepage > Documents > Reviews of Pubblication
TITLE OF PRODUCT
:
Temporary permission of work of Ester Menghini, Italian, emigrated to Belgium
NAME OF AUTHOR(S)
:
Royaume de Belgique
Ministere du travail et de la prevoyance sociale

PLACE AND DATE OG PUBBLICATION
:
14/01/1953 Houdeng-Goegnies
LANGUAGE/S OF PRODUCT
:
French and Walloon
DESCRIPTION OF CONTENTS
:
This document is a temporary permission of work issued from the Departement of work and social security of the reign of Belgium. The document is valid only if supplemented by an identity document with a stamped photograph. It' s delivered to Menghini Ester,Italian, born on 22th May 1922 in Foligno. The departement authorizes the foreigner to work like a cook on behalf of Labillotte Andrè in the locality of Houdung-Goegnies. This document is valid until 9th December 1953.The authorization is given on 31th December 1952 and then issued on 14th January 1953. It's signed by the magistrate E.Maini with the stamp of the local council of Houdeng-Goengnies.
COMMENTS ON THIS DOCUMENT
:
This Document shows how important it was to get a stable work for an immigrant who wanted to go to Belgium from Italy. On the document there are important conditions that limit the worker to practise his own job in the single place indicated. With these strict rules the state could control and settle the emigration in the country.
NAME OF COMPILER
:
Giulia Pandolfi Elmi
NAME OF INSTITUTION
:
I.S.I.C. F.Frezzi-B.Angela
Foligno (PG)
Routes - Copyright 2009 - This project has been funded with support from the European Commission