RESERVED AREA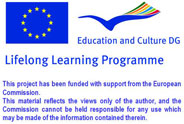 Database of Document
Homepage > Documents > Reviews of Pubblication
TITLE OF PRODUCT
:
Les Immigrés dans la société française (Problèmes Politiques et Sociaux n.916- septembre 2005)
NAME OF AUTHOR(S)
:
Collectif d'auteurs (sous la direction de Jean-Luc Richard)
PLACE AND DATE OG PUBBLICATION
:
Septembre 2005 La Documentation Française
LANGUAGE/S OF PRODUCT
:
français
DESCRIPTION OF CONTENTS
:
Ce numéro présente un portrait de l'immigration étrangère en France. Après un bref historique qui rappelle l'ancienneté du phénomène, il s'intéresse à la pluralité et à la diversité de cette immigration. Le second chapitre examine la question de l'intégration, tout en cherchant d'abord à distinguer "assimilation, intégration et insertion", puis propose un décryptage des politiques locales mises en œuvre. Enfin, la dernière partie évoque les nombreux débats concernant l'immigration : discrimination positive, mémoire de l'immigration, immigration et emploi...
COMMENTS ON THIS DOCUMENT
:
Numéro composé d'extraits d'articles, d'ouvrages, de rapports...
NAME OF COMPILER
:
Fabienne Février
NAME OF INSTITUTION
:
Lycée Ozanam
Routes - Copyright 2009 - This project has been funded with support from the European Commission