RESERVED AREA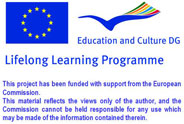 Database of Document
Homepage > Documents > Reviews of Pubblication
TITLE OF PRODUCT
:
Romania from the North American Continent / Pages of History
NAME OF AUTHOR(S)
:
Alexandru Nemoianu, Romanian-american heritage center
Asociatia romana pentru patrimoniu

PLACE AND DATE OG PUBBLICATION
:
Romania
TYPE OF PRODUCT
:
Article, Web Article
LANGUAGE/S OF PRODUCT
:
Romanian
DESCRIPTION OF CONTENTS
:
The immigration of Romanians on North American continent was a historical social phenomenon, relatively complex, which since the 19th century and continuing into the next one, was a part of history full of turmoil and tests of our people.
Romanian immigrants have established communities throughout the United States and Canada, creating organized structures In the U.S. there is a tendency among men immigrants to gain some property and return to their country, while in Canada Romanian immigrants tried to establish communities.

COMMENTS ON THIS DOCUMENT
:
The document attests the preference of the Romanians to emigrate at the beaning of the century in countries as USA and Canada.
NAME OF COMPILER
:
Victoria Captari
NAME OF INSTITUTION
:
APOWER
Routes - Copyright 2009 - This project has been funded with support from the European Commission