RESERVED AREA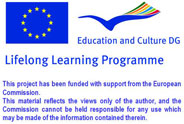 Database of Document
Homepage > Documents > Reviews of Pubblication
TITLE OF PRODUCT
:
Paura dei Romeni
NAME OF AUTHOR(S)
:
Radio 3 - "Fahrenheit"
PLACE AND DATE OG PUBBLICATION
:
09/03/2009
LANGUAGE/S OF PRODUCT
:
Italiano
DESCRIPTION OF CONTENTS
:
Il programma radiofonico parla della paura dei romeni in Italia. Il conduttore introduce tre delle personalità romene più rappresentative in Italia: Laura Vasii, presidente dell'associazione Dacia Felix, Mihai Muntean, da parte del Partito d'Identità Romena, e Emilia Stoica, presidente della Lega Romena.
Parlano della loro esperienza in Italia e in particolare del cambiamento degli italiani verso i romeni dopo l'assassinio di Giovanna Reggiani.

COMMENTS ON THIS DOCUMENT
:

Il documento, attraverso le riflessioni e le testimonianze delle persone che vivono e lavorano in Italia da anni, ci mostra come vengono visti dall'opinione pubblica gli immigrati romeni in Italia. Inevitabilmente ciò ci porta a pensare seriamente se il vero problema dell'immigrazione romena sia la violenza degli immigrati o l'intolleranza degli italiani. Dal contenuto di questa trasmissione, possiamo capire che gli stessi romeni, vivendo in un paese straniero, sono i protagonisti di molte e nuove paure collettive, allo stesso modo dell'intolleranza che già colpisce tutta la popolazione locale.


NAME OF COMPILER
:
Valentina Vitelli.
NAME OF INSTITUTION
:
I.S.I.C. - F. Frezzi Foligno
Routes - Copyright 2009 - This project has been funded with support from the European Commission