RESERVED AREA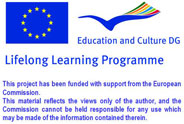 Database of Document
Homepage > Documents > Reviews of Pubblication
TITLE OF PRODUCT
:
Policies and institutions in international migration: work migration in Romania, 1990 – 2006
NAME OF AUTHOR(S)
:
Monica Şerban, Melinda Stoica
Open Society Foundation

PLACE AND DATE OG PUBBLICATION
:
Bucharest, February 2007
TYPE OF PRODUCT
:
Report, Survey
LANGUAGE/S OF PRODUCT
:
Romanian
DESCRIPTION OF CONTENTS
:
This work starts from a series of questions related to "What has the Romanian state done to control migration, to protect and support its citizens abroad". It went from the simple condemnation of private migration routes on purpose of "putting an end to it" to the attempt to answer migrant's necessities (including private ones, that were finally officially "acknowledged") and up to the efforts to learn, protect, regulate and secure market.
The study approach work emigration in terms of migration routes - ways of migrating that give an indication of the extend of the phenomenon, classified here as: private migration routes (the category of routes that mingles clandestinely and legality together, developed based on migrants networks that grounded on the decision of the individual to assume migration on his own account, independently or even against the rules regarding receipt of migrant workers at destination) and legal migration routes (with all subtypes thereof: privately mediated migration, state-mediated migration and unmediated migration). Unlike the private migration routes, the legal migration routes have a basically a course predefined by the regulations on the ways of entering the receiving labor.
The study contains also a review of the labor legislation in Romania, Spain and Italy.

COMMENTS ON THIS DOCUMENT
:
It is said that the total number of Romanians that leave and work abroad is not fully know. This is because Romanians still prefer to leave the country on own account.
NAME OF COMPILER
:
Victoria Captari
NAME OF INSTITUTION
:
APOWER
Routes - Copyright 2009 - This project has been funded with support from the European Commission