RESERVED AREA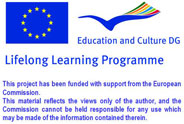 Database of Document
Homepage > Documents > Reviews of Pubblication
TITLE OF PRODUCT
:
Siamo tutti neri ! - Nous sommes tous noirs!
Exposition et Dossier pédagogique.
NAME OF AUTHOR(S)
:
Guénaël Vande Vijver
PLACE AND DATE OG PUBBLICATION
:
December 2006
LANGUAGE/S OF PRODUCT
:
French
DESCRIPTION OF CONTENTS
:
Exposition :

- Introduction : situation économique et sociale de la Belgique après 1946.
- Négociations avec accord de 1946 : offre d'emploi aux Italiens qui descendent dans les mines, 200 kilos de charbon par jour et par homme seront livrés à l'Italie.
- La dure réalité qui se cache derrière « l'Eldorado belge » : désillusion des Italiens, transportés en train puis en camion vers leur nouveau destin ; ainsi que leurs logements qui ne sont autres que les anciens camps nazis à proximité des terrils.
- La catastrophe du bois du Cazier et ses conséquences : après l'explosion du 8 août 1956 à Marcinelle, l'Italie suspend l'envoi de mineurs. On commence à s'intéresser aux mineurs et cette catastrophe permet un début d'intégration de la population italienne en Belgique, on annonce la fin de l'exploitation charbonnière. Dès 1957, la nouvelle main d'œuvre vient de Grèce et d'Espagne, suite à l'arrêt des accords qui liaient la Belgique et l'Italie.
- Débat : en 1991, 11,4 % de la population wallonne est d'origine étrangère. La fuite du fascisme par les Italiens en 1945, ils sont près de 300.000. En 1970, les Italiens ne sont plus une référence à l'immigration.

COMMENTS ON THIS DOCUMENT
:
Exposition pour expliquer la vie quotidienne des mineurs Italiens.
Dossier pédagogique disponible au prix de 5€.

NAME OF COMPILER
:
Mylène Rebeschini
NAME OF INSTITUTION
:
INFOREF
Routes - Copyright 2009 - This project has been funded with support from the European Commission