RESERVED AREA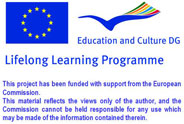 Database of Document
Homepage > Documents > Reviews of Pubblication
TITLE OF PRODUCT
:
International migration Vol 45 (4) 2007. A Peer-review science journal
PLACE AND DATE OG PUBBLICATION
:
2007 Oxford
LANGUAGE/S OF PRODUCT
:
English
DESCRIPTION OF CONTENTS
:
Peer-review science journal contains articles about unauthorised migration from Africa to Spain, Morocco's Migration Experience: A Transitional Perspective, The Role of Emigration and International Cooperation in Development, Migration and Human Rights on the Mexico-Guatemala Border, The Right to Return in China, Temporary Skilled Migration to Australia and others.
COMMENTS ON THIS DOCUMENT
:
International Migration journal is a peer-reviewed academic journal on current migration issues, sponsored by the International Organization for Migration and edited by Georgetown University. The journal is interdisciplinary in scope, seeking broad geographical coverage of international migration throughout the world with emphasis on a discussion and analysis of contemporary policy and practices by governments and elements of civil society that shape the determinants and consequences of international migration.
WEBSITE OF THE PRODUCT
:
www.iom.int
NAME OF COMPILER
:
Milan Pukancik
NAME OF INSTITUTION
:
Transfer
Routes - Copyright 2009 - This project has been funded with support from the European Commission