RESERVED AREA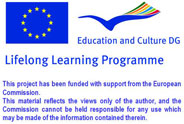 Database of Document
Homepage > Documents > Reviews of Pubblication
TITLE OF PRODUCT
:
Response to Tony Blair's First Speech on Immigration
NAME OF AUTHOR(S)
:
Anthony Browne
PLACE AND DATE OG PUBBLICATION
:
CIViTAS – Society for the Study of Civil Society 2004
TYPE OF PRODUCT
:
Article, Web Article
LANGUAGE/S OF PRODUCT
:
English
DESCRIPTION OF CONTENTS
:
In this paper Anthony Browne urges the government to consider the negative economic consequences of immigration when setting immigration policy, rather than only considering the positive ones.

He challenges 5 claims made by Tony Blair in his speech on immigration:

Claim 1: "There are half a million vacancies in our job market, and our strong and growing economy needs migration to fill these vacancies" – Browne argues that current immigration policy undermines the effects of a free labour market and the ability of industry to benefit disadvantaged workers.

Claim 2: "the movement of people and labour into and out of the UK is, and always has been, absolutely essential to our economy." – Browne contends that historically the contribution of immigrants has been marginal.

Claim 3: "The country is already highly selective about who is allowed in to the UK to work, study or settle" – Browne refutes the effectiveness of controls and suggests that 'the level of selectiveness is almost unchanged'.

Claim 4: "In international terms, the UK is not a particularly high migration country" Browne points out that the UK is the only mature, densely populated country in the world that has a policy of actively encouraging mass primary immigration and that the nature of the UK is not such that it can accept higher levels of migration without any impact on housing and the quality of life.

Claim 5: "Those who come here make a huge contribution, particularly to our public services." – Browne states the public service dependency on immigants to be a consequence of the government's policy of employing cheap labour from overseas rather than improve the pay and conditions for workers in this sector.

COMMENTS ON THIS DOCUMENT
:
This paper offers some of the counter arguments in the debate on appropriate levels of and controls on UK immigration. By and large Britain's track record with regard to immigration and integration is one of success. It is important to note that not all are in agreement with this image.
WEBSITE OF THE PRODUCT
:
www.civitas.org.uk/pdf/BrowneEconomicsImmigration.pdf


NAME OF COMPILER
:
Liz Peadon
NAME OF INSTITUTION
:
Cambridgeshire Race Equality and Diversity Service
Routes - Copyright 2009 - This project has been funded with support from the European Commission