RESERVED AREA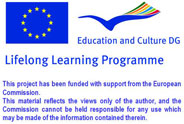 Database of Document
Homepage > Documents > Reviews of Pubblication
TITLE OF PRODUCT
:
Immigration and Crime among Youth in Switzerland.
NAME OF AUTHOR(S)
:
Alexander Vazsonyi and Martin Killias.
PLACE AND DATE OG PUBBLICATION
:
2001, Criminal Justice and Behaviour. Sage.
TYPE OF PRODUCT
:
Article, Web Article
LANGUAGE/S OF PRODUCT
:
English.
DESCRIPTION OF CONTENTS
:
The current investigation examined rates and predictors of deviance in a sample of Swiss youth. Data were collected from 3,136 youth; 800 cases were identified as first-generation (35%) or second-generation (65%) immigrant youth. We found that second-generation immigrant male youth were more deviant than Swiss adolescents, second-generation immigrant male youth were also more deviant than first-generation immigrants. Few important differences were found on measures of self-control and measures of perceived sanctions (get caught, shame/guilt, loss of respect) by immigrant status, and the predictive model employed explained between 23% and 51% of the variance in total deviance. Implications for crime and deviance in Switzerland are discussed.
NAME OF COMPILER
:
Ivan Ureta.
NAME OF INSTITUTION
:
University of Lugano.
Routes - Copyright 2009 - This project has been funded with support from the European Commission