RESERVED AREA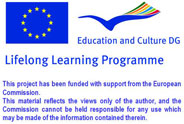 Database of Document
Homepage > Documents > Reviews of Pubblication
TITLE OF PRODUCT
:
History of immigration in France from the end of the 19th century to nowadays

NAME OF AUTHOR(S)
:
Ralph Schor
PLACE AND DATE OG PUBBLICATION
:
1998 Armand Colin France
LANGUAGE/S OF PRODUCT
:
French
DESCRIPTION OF CONTENTS
:

Immigration has deeply marked the history of France.
Until the mid-twentieth century, the newcomers were mostly from Europe, then came the Africans and Asians. Since the 50s, our country, suffering from a deep and old demographic deficit exacerbated by the heavy casualties of World Wars, received a growing number of immigrants. This workforce that was essential to economic growth was joined by soldiers from the colonies come to defend metropolitan France,, and many refugees because of political or racial persecution.
Immigrants and their descendants have enriched the French population of about ten million people in just over a century. The book traces the history of this vast phenomenon of the late nineteenth century to today, in terms of demographic, economic, social, legal, political and military.

COMMENTS ON THIS DOCUMENT
:

A particular attention is paid to relations between French and immigrants, daily life, the integration process, the weight of the economy controlled by the alternation of prosperity and crisis of war and peace, stability and change.
This study makes comprehensible the current situation by shedding linght on the complex issue of immigration which is one of the fundamental problems of French society.


NAME OF COMPILER
:
Marika Kovacs
Frédéric Rousselle

NAME OF INSTITUTION
:
CNFETP
Routes - Copyright 2009 - This project has been funded with support from the European Commission