RESERVED AREA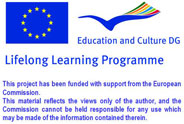 Database of Document
Homepage > Documents > Reviews of Pubblication
TITLE OF PRODUCT
:
Multikultúrne tolerantná škola
NAME OF AUTHOR(S)
:
Eva Gajdošová
PLACE AND DATE OG PUBBLICATION
:
2007, Bratislava
TYPE OF PRODUCT
:
Report, Survey
LANGUAGE/S OF PRODUCT
:
slovensky
DESCRIPTION OF CONTENTS
:
Kreativna a humanistická výchova ako predpoklad akceptovania tolerancie a kulturnej diverzity. Multikulturne prostredie predpokladá a umožňuje zníženie xenofobie, rasizmu, kulturnej identity, kulturna diverzita ako nový aspekt profesionálnej prípravy učiteľa, rola medii pri formovaní podoby cudzincov.
COMMENTS ON THIS DOCUMENT
:
Kniha je súborom príspevkov od rôznych autorov – expertov v oblasti vzdelávania. Každá z autorít popisuje jednu časť multikulturalneho aspektu vzdelávania. Všetci spolu zdôrazňujú zdôrazňujú potrebu posilniť interkulturne kompetencie pri príprave učiteľov.
NAME OF COMPILER
:
Milan Pukančík
NAME OF INSTITUTION
:
TRANSFER
Routes - Copyright 2009 - This project has been funded with support from the European Commission